R

eign Robotics 5588 is the only all-girls FIRST Robotics team in Washington State. Our goal is to inspire, empower and encourage other women to join the STEM movement.
We have created a unique community with a wide variety of backgrounds and passions. While every girl may love robotics, each of us brings other insights from the rest of our lives. These different perspectives allow us to be both idiosyncratic and cohesive.  As a result, we have formed a group dedicated to hard work, innovation, and collaboration. This gives us both the opportunity and the obligation to provide more female representation in a typically male-dominated field.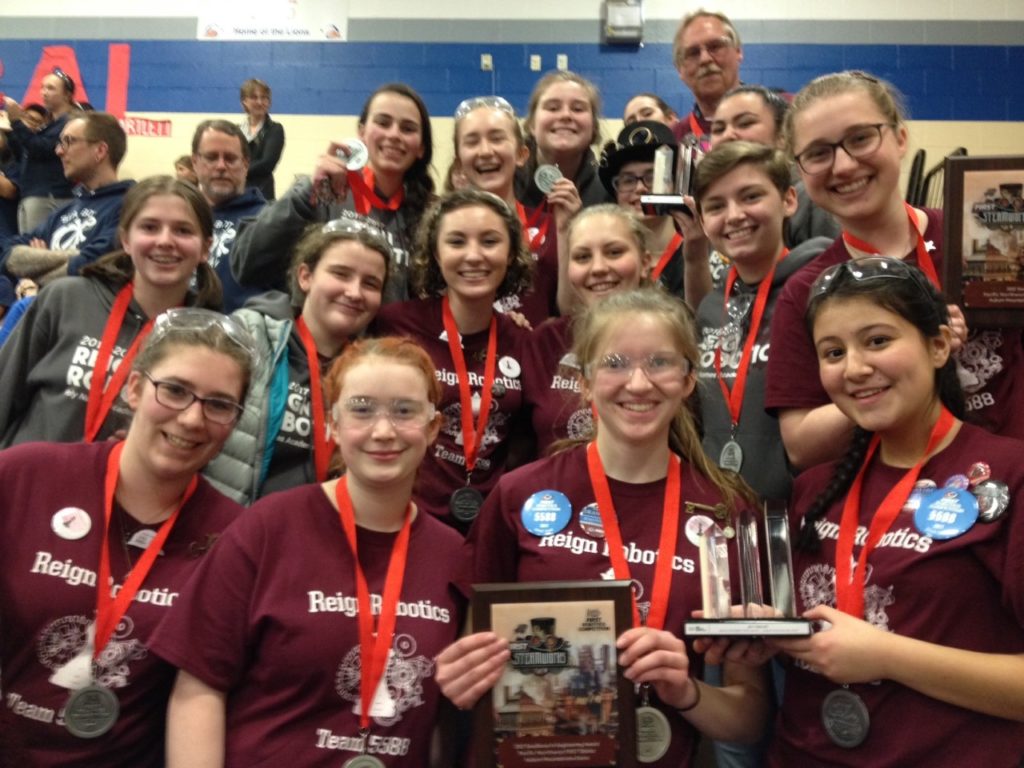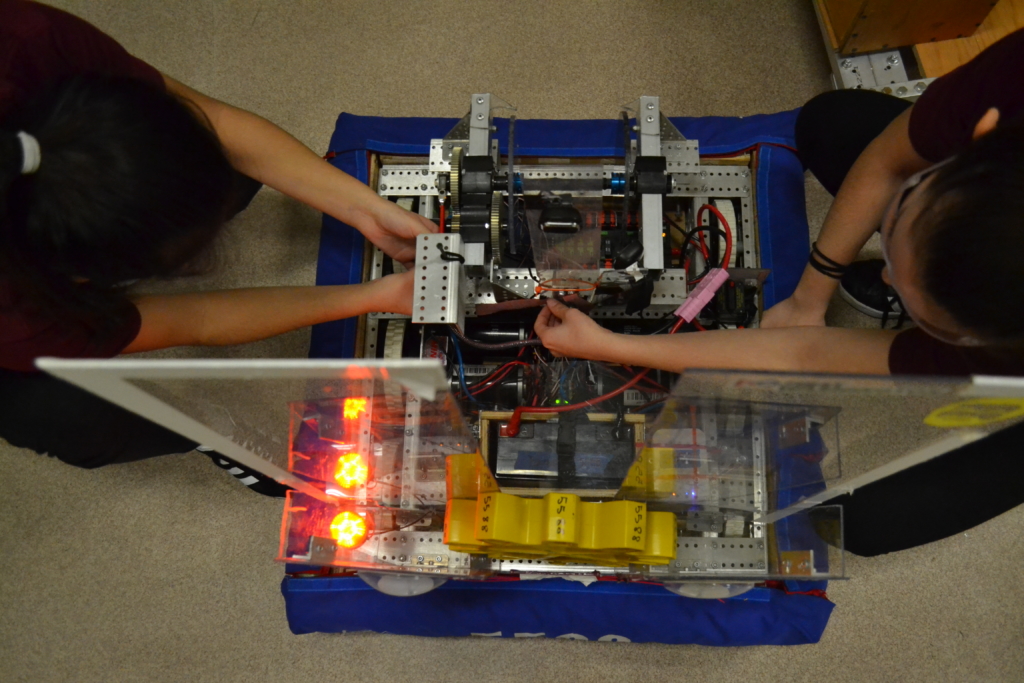 Engineering
Captain: Georgia Jellen
Engineering focuses on the building of the physical robot. The team is broken into the CAD (Computer Assisted Design) Team, the Electrical Team, and the Mechanical Team in order to create a beautiful robot each year.
Programming
Captain: Clare Tuch
Programming uses Java to make the robot come alive. The robot is programmed to function both autonomously (drive itself) and via tele-operation (team member drives it with a joystick and X-Box controller).
Business
Captain: Charlotte Beasley
Business is responsible for everything else, including finances/sponsorships, imagery and pit design, marketing, safety, and the Business Plan. They make sure that the team is well funded and looks fabulous!
Never limit yourself because of others' limited imagination.
If you want anything done, ask a woman.
Buckle up, and know that it's going to be a tremendous amount of work, but embrace it.
The most effective way to do it, is to do it.